Blue Christmas by Elvis Presley
I'll have a Blue Christmas without you
I'll be so blue just thinking about you
Decorations of red on a green Christmas tree
Won't be the same dear, if you're not here with me
And when those blue snowflakes start falling
That's when those blue memories start calling
You'll be doin' all right, with your Christmas of white
But I'll have a blue, blue blue blue Christmas
You'll be doin' all right, with your Christmas of white
But I'll have a blue, blue Christmas
Songwriters: Billy Hayes / Jay W JohnsonBlue Christmas lyrics © Universal Music Publishing Group, Demi Music Corp. D/B/A Lichelle Music Company
Grab some eggnog, and go have a seat by the fire- I'd like to share a few hidden holiday stats about feeling blue …
Depression during the holiday season skyrockets.
Holidays can trigger a new onset of depression in some while bringing to the surfaces existing conditions for others.
Most common triggers are losses, failures and loneliness.
People experiencing holiday depression are less likely to reach out due to the lack of strong relationships, and a desire not to be perceived as different or struggling.
What does all this have to do with YOU?
Because there is a true gap in spirits during this season.
People tend to get swept up in the house decorating, Christmas card sending, present buying and striving for all out MERRY…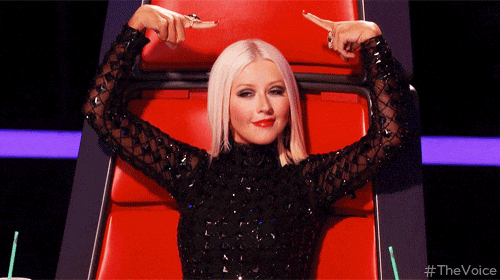 In fact, it is the very same merriment and joy that seems to be radiating from the songs, streets and smiles of all you meet, that is the impetus of this Christmas melancholy.
What we must understand is that it is certainly a perception that everyone around you is living inside a Hallmark snow globe. The REALITY is that we live in a world of pain and isolation.
There is hurt. Flowing through the songs, streets and souls of our friends and neighbors.
According to Webster, a synonym for depression is HOPELESSNESS.
When I read that, I was moved to tears. You see, I have been clinging to the term HOPE for months now-like a life preserver, on days when I can barely get out of bed or smile.
The word has been infiltrating my bible studies, songs I listen to in the car, cards I get in the mail… everywhere.
And then in church on Sunday in a sermon entitled, "Hardwired For Hope"…
The definition of HOPE is as follows :
"
hope/hōp/noun
a feeling of expectation and desire for a certain thing to happen."he looked through her belongings in the hope of coming across some information"synonyms:aspiration, desire, wish, expectation, ambition, aim, goal, plan, design;
(ARCHAIC )a feeling of trust.
"A desire for a certain thing to happen….ambition, goal, plan, design…"
Like my whole Christmas.
Trees, cards, presents, stockings, lights, cookies, Santa, kids-
The whole Hallmark enchilada.
Yet- did the second definition catch anyone's eye? It caught mine…
TRUST.
I took my researching a step further and looked up the definition of "ARCHAIC."
According to Oxford, it is as follows:
"Archaic words. These words are no longer in everyday use or have lost a particular meaning in current usage"…
BOOM.
I felt like I just cracked the Christmas Code.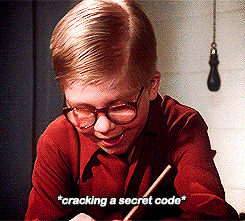 The TRUST associated with the word HOPE has "lost meaning."
We hope for things, but as in – clinging/ sometimes extremely tightly, to our plans/goals.
But is there TRUST?
I sure hope the Eagles are going to win while I watch from my seat of the freezing stadium on December 23rd, but Heavens knows, that hope is not anchored in trust.
Their dancing is better than their scoring recently…
It's hard to watch and just plain depressing.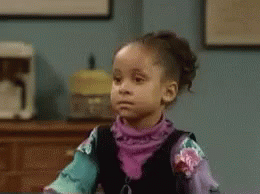 There is that word again- depression. A HOPELESSNESS.
As in my example, "Hope" is commonly used to mean a wish : its strength is the strength of the person's desire.
But in the Bible, hope is the confident expectation of what God has promised and its strength is in HIS faithfulness.
Christmas HOPE.
HE is coming.
Because it was promised for thousands of years.
And generations of people held fast to that HOPE.
And we are descendants from that hopeful generation. But we are somewhat lost. Lost in translation…
Can we get back the meaning?
*****************
From the words of "O Holy Night"-
O Holy Night
written by Placide Cappeau , composed by Adolphe Adam, translated into English lyrics by John Sullivan Dwight in 1855
O Holy Night!
The stars are brightly shining
It is the night of the dear Savior's birth!
Long lay the world in sin and error pining
Till he appear'd and the soul felt its worth.
A thrill of hope the weary soul rejoices
For yonder breaks a new and glorious morn!
Fall on your knees
Oh hear the angel voices
Oh night divine
Oh night when Christ was born
Oh night divine
Oh night divine
Led by the light of Faith serenely beaming
With glowing hearts by His cradle we stand
So led by light of a star sweetly gleaming
Here come the wise men from Orient land
The King of Kings lay thus in lowly manger
In all our trials born to be our friend
Truly He taught us to love one another
His law is love and His gospel is peace
Chains shall He break for the slave is our brother
And in His name all oppression shall cease
Sweet hymns of joy in grateful chorus raise we,
Let all within us praise His holy name
***************
This same HOPE can strengthen you, too.
Sing about it, read about it…CLING to it.
It is the only HOPE that will never, ever let you down.
Isaiah 40:31 but those who hope in the LORD will renew their strength. They will soar on wings like eagles; they will run and not grow weary, they will walk and not be faint.
HE is coming to bring Light to the Darkness…
HE is coming to bring Strength to the Weary…
HE is coming to Stand with the Lonely…
He is coming to be a Friend to the Failing…
He is coming to Love the Unloved…
HE is coming to Wipe the Tears from the Broken…
HE is coming.
When your world is spinning this Christmas, won't you come to the manger with me?
It's okay to feel lost.
It's okay to fall.
Come fall on your knees and get lost in HOPE.
Merry Christmas to all.