"Going on a Bear Hunt" – American Folk Song
We're goin' on a bear hunt 
(We're goin' on a bear hunt) 
We're going to catch a big one, 
(We're going to catch a big one,)I'm not scared
(I'm not scared)
What a beautiful day!
(What a beautiful day!)
 
Uh-uh! 
Grass! 
Long wavy grass. 
We can't go over it. 
We can't go under it. 
Oh no! 
We've got to go through it! 
Swishy swashy! Swishy swashy! Swishy swashy!
Chorus: We're going on a bear hunt…
Uh-uh! 
A river! 
A deep cold river. 
We can't go over it. 
We can't go under it. 
Oh no! 
We've got to go through it! 
Splash splosh! Splash splosh! Splash splosh! 
"Can't go over it.
Can't go under it.
Gotta go THROUGH it."
Why is it that, as we tread through life, we seem to do everything in our power to AVOID pain & suffering?
We certainly do not welcome the growing pains…
When we have our eyes on the prize, (get that BEAR!)  it's so much easier to "take the pain" in stride- understand it, somewhat appreciate it.
We KNOW why it's here. To make us STRONGER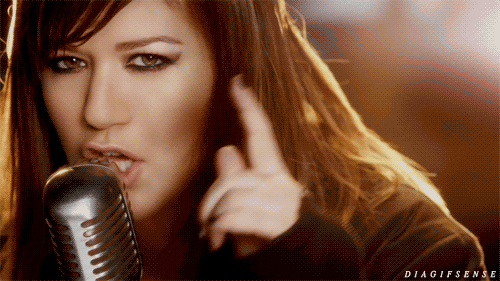 MY favorite group class at the gym is called Triple Threat.
My neighbor says,  "Well that just SOUNDS scary!"
It is. And I love it. I scream, yell, grunt, and sweat my tail end off- at times, wondering if I'll make it through.
Why do I put myself through this?
Just like any other exercise fanatic, I have my end goal in mind while I think I might pass out and die.
So, I press on.
So why do I find it so hard to keep that same mentality when LIFE throws me curve balls? I tend to stare blankly and yell, "that's not fair!" Like a 2-year-old.
Am I alone? Anyone with me on this?
Things would certainly be easier if it followed the general rule of checks & balances. For instance – if I've been good & kind, and haven't shot anyone recently, life should be relatively easy.
But that couldn't be farther from the truth.
We all know the famous inquisition "why do bad things happen to good people? "
I think to the song " God Bless the Broken Road" by Rascal Flatts and to an even older classic-
"Unanswered Prayers" by Garth Brooks.
Would you REALLY like everything to go 100% smoothly ALL THE TIME? Or to get everything you've ever wanted? JUST. LIKE. THAT? Sure, it would be easier, but where would our motivation be? What would spark our drive? What would shape our goals?
These stumbles and shortcomings can and should fuel us for the ultimate end prize. How good does it feel to truly deserve something?
On the flip side, have you ever been the recipient of something you didn't quite feel you deserved? It's kind of a crazy, awkward feeling. Like one of those creepy portraits with the eyes that seem to follow you wherever you go. Slightly haunting.
But either way, things in life don't always go as planned. And I have come to realize that's okay. I don't have to have all the answers right now, or know what 5 years down the road will hold. There's a beautiful peace in life that comes when you just TRUST. Trust in the good. And the bad. 
Have you ever been part of a team building exercise? You know, the "trust fall" or the "human web"? The point of these activities is to build faith & relationships and encourage you to trust in the somewhat out-of-the-box methods to achieve the end goal. How awesome did it feel at the end of those exercises? To look back and see the path taken, with all its twists & turns.  It felt good. To trust.

I'd like to challenge you to be open to unseen possibilities and to go at life's closed doors with a grateful heart, and accept the good with the bad.
Without pain, there is no gain.
You know who is a perfect example of perseverance? Get ready for it… a baby. That's right. A young, innocent, naive human is a stellar example of pressing onward in the face of adversity.
When first learning to walk, at usually less than 400 days old, a tiny human can stumble and fall hundreds of times before actually succeeding. Now, I could be wrong on this statistic, but I have never known a baby who just went on strike, refusing to walk- tired, weak, overridden with their self-doubt, virtually paralyzed with fear from all the inevitable tumbles. In fact, my observations of my own 3 girls and countless others have been that there seems to be an innate sense of sheer grit, that cannot be taught, present inside each child during this stage. They KNOW they are meant for, and therefore capable of MORE, so they endure the pain, (knots on noggins, much?) and press on toward the coveted prize of independence. In the end- their repeated attempts produce strength, balance, confidence and ultimately success, and it is truly an amazing thing to observe.
And so, I attempt to learn yet another lesson from my own offspring. They are fabulous teachers. And singers…
Chorus: We're going on a bear hunt…
Uh-uh! 
Mud! 
Thick oozy mud. 
We can't go over it, 
We can't go under it. 
Oh no! 
We've got to go through it! 
Squelch squerch! Squelch squerch! Squelch squerch! 
Chorus: We're going on a bear hunt…
Uh-uh! 
A forest! 
A big dark forest. 
We can't go over it. 
We can't go under it. 
Oh no! 
We've got to go through it! 
Stumble trip! Stumble trip! Stumble trip! 
May you grow stronger and show your true GRIT through the stumbles and falls in your life…
It will produce endurance…which is a great thing to have-
In this beautiful Bear Hunt we call Life.
Please join me in my NOVEMBER THANKFUL CHALLENGE:
 If you are on Instagram*,( with the hashtag #iamgrateful), use this list as a guide, and please join me in shouting out our blessings, day by day, through this month.
*You do not have to be on social media to accept this challenge!*
DIY BONUS-
November Moss Wreath
My supplies:
a 12 inch styrofoam wreath form, 3 bags of moss, a roll of brown Fall suede ribbon, small pumpkins ( fake or real)
 I laid out the moss on the top part of the wreath form, just to get  a look at it. 
Then I started to hot glue. Starting with the top, then sides.  BE CAREFUL
. 
I put 2 toothpicks/wooden skewers into the wreath form, and then secured the pumpkins on.
 I wrapped the Fall ribbon around and into a bow.
 I'm thrilled! Happy November to all.
I am thankful for all of YOU!