I love long car rides. I love that they bring twisty roads, changing scenery, plus the sense of adventure and accomplishment. Look – I went from here to there! But I think, by far, my favorite part of riding is the opportunity for hours of getting lost in tune after tune of music. ( and mayyyybe tuning out the whining and arguing in the backseat…) Specifically, singing loudly along a CD with a soundtrack of premade, preapproved car riding tunes. 120 minutes of bliss. Until the CD ends. Next up, radio- when I locate a station with exactly what I'm in the mood to hear. Until the static hits. I tune to the next station I can pick up, switch genres, and sit back and enjoy. Until that one fades away…
Then, I hear it: cutting quietly through the static- that perfect radio station…for me- a bountiful blend of beats from a few oldies from my parents, childhood favorites (you know, the kind you used to dance around your room to) college party hits and a pinch of the modern stuff I'm trying to learn for my kids so they think I'm cool. Oh, how I love a good old-fashioned mix.
Now, travel back in time with me to yester-year when making mix tapes was all the rage. It was a true labor of love, wasn't it? I mean, you couldn't just pop one of these suckers right out. It took time and serious dedication. Pondering just the right title for your theme- hours upon hours spent finding just the right groups of songs to express said theme- one tune perfectly perched atop another- with almost seamless introduction and ending (except that it was far from seamless b/c most things were taped off the radio with commercials jutting in and always filled with the awkward silence as I attempted to master the art of true tape-to-tape dubbing on my sister's boombox that I was using without asking.) There would be Maddona followed by Michael Jackson….is there any other way???? Then, a set that might make you scratch your head a bit- Rick Springfield, Ricky Martin, and Frank Sinatra????
Inevitably, a Boyz II Men ballad that reminded you of the your first dance, which ironically was the exact same song of your first break-up…
Followed by the most favorite of favorites. That's always how mixes work.
A wonderful world full of "Eek! I wonder what's coming next?"
It is here that I slightly divulge that I married a man who makes mix CDs with ridiculous titles like Short Bus, and Peanut Butter and Jelly, which give the recipient absolutely no inkling as to what they are in for. When I ask him, the creator of such a mix as one with a thumbs up drawn in blue Sharpie, what's actually on it- he simply replies with his southern smile, "Who the heck knows- but isn't that the fun part?"
Well played, hubby.
However, if my Motherhood journey had to pick a station- I would certainly prefer to have a steady stream of consistent "pick me up" lyrics – nothing too sad- no breakup songs, nothing to loud- like someone is yelling at me, just encouraging verse after encouraging verse. Nothing unexpected, please.
But is that realistic? Is it even possible? Is life with children a perfectly prepared playlist? I don't know about you, but I'm not quite Mothering to a steady tune of Journey's, "Don't Stop Believing." In fact, the other day, I feel like I started off brushing my teeth to "Eye of the Tiger," chased/dragged the girls and the puppy through the neighborhood to "I Get Knocked Down, But I Get Up Again," taught homeschool to "I Want It That Way," barked out chores to "Under Pressure," a quick episode of Ozzy Ozzborne's "No More Tears," and was lying completely flat on the ground by 3pm sobbing "Jesus Take The Wheel." Unpredictable, unannounced, and unknown. These are our days. A giant, real-life, ever turning mix tape.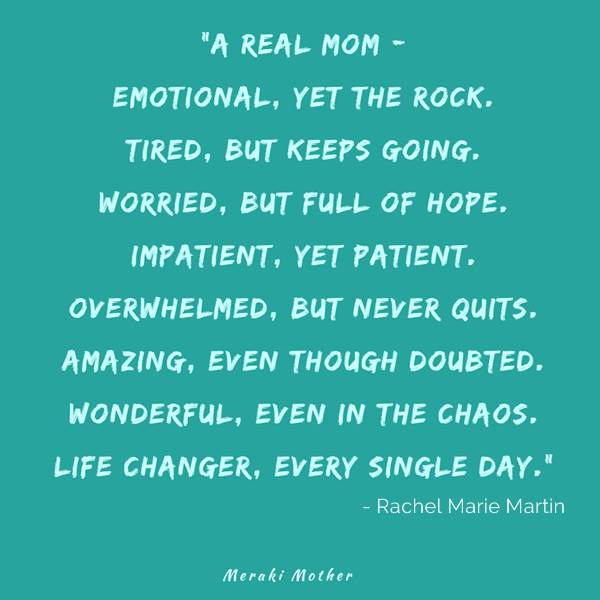 But after pondering this idea for a while, and listening to my fair share of a treasure trove of mix CDs I found in my car recently ( yaaaaay!), I'm starting to think this could be a good thing.
Maybe, just maybe, our unpredictable lives as Mothers is meant as a musical masterpiece- a gift. Could the "fun part" to quote my husband, be found smack dab in the middle of the mix? Having the opulent opportunity to really jam out to the oldies, make it through the memories of the heartbreak songs, get pumped back up by the dance beats, try our best to keep up with the confusing top 20 of today and wait patiently to flourish in our favorites? In a nut-shell: having zero control of what is actually coming up next, but anticipating it with a bit of child-like wonder?
My need-y little ones won't always need me, and they won't always be little. While they are- I pray I can focus my energy – what I can drum up these days… and truly raise them. Raise them up as they fall hurt, raise their eyes to see light in the darkness, raise them to raise up others. And finally, to raise them to dance with arms wide open when life feels like an unpredictable, all over the place mix tape.
Because that's what life is… and it can be a beautiful one. We may not know what's coming next, but rest assured, He always does. Our soundtrack has been carefully crafted by the one who knows us best. It's His labor of love- so grab a hold of that wonder, try to sing along and tune into a little Trust.
Speaking of what's coming up next…some fun news!!!!
I am beyond excited to announce that I am working on a book based on my blog- due out in 2022. It has been my labor of love- weaving these stories together with a goal of creating a faithful hope-filled inspirational piece for Mothers and women in the trenches!
Thank you for ALL the support! Stay tuned for more details!