It has been 2 weeks since school let out and something pretty obvious has just hit me. My kids don't really like each other. Well, not at this moment… and I have spent the past week being pretty upset about it. But then, upon slight reflection of my own childhood- it occurred to me that this is pretty normal for siblings.
My kids, and I- for that matter, have been on a totally different schedule for the last 9 months- a school schedule. One that allotted for individual time within the safe zones of classrooms, peers, projects, and priorities. Now, we are navigating through the waters of Summer- together. And that seems to be the pinnacle of this quest. We are ALL TOGETHER.
Now, for some reason, I thought this would be a seamless, smooth transition. But alas, there has been more hair pulling, tattling, tantrums, and time outs than the past 9 months combined. Enter the feeling of frustration and parent fail….
It made me think back to my own childhood when my younger brother, older sister and I would be asked to " play nicely" together. Now, I have decided that many of us look back on our childhood with somewhat rose colored glasses- which gives me hope for my own children… but if I REALLY remember what actually happened in those moments- I'll notice that we weren't all that different…
A quick example: My sister and I shared a room for most of our youth, and one day she decided we'd "play nicely" … in a new and improved layout that included duck taped perimeters on the bedroom carpet. She had access to the bathroom, dolls, toys, books, and of course-the bedroom door. I had the closet. She stated that these were the new play areas and to have fun. Then she left. Out the door. That I couldn't touch.
Or the times when my younger brother asked us to go outside and play basketball with him. And our answer was always, …"We'll be right out…"
Now you may ask what's wrong with that?
Here's the thing… we never went out.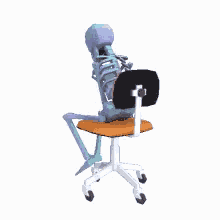 But don't worry. My sister went off to college, and he and I eventually did play… a ton!!!
So, its all good, right?
My attempted point is this- Summer can be tough. On everyone.
When you throw everyone into the mix and hope everyone just politely and calmly gets along, it might just be the opposite- a teensy bit of chaos-until things can work themselves out.
Like when your kids completely forget how to put away things, clean up things, not break things and how to close the fridge?????
Ah, yes- growing pains… "the stresses and strains attending a new project or development…" according to Merriam Webster Online.
We all get 'em.
But how can we survive them?
I have no tried-and-true answers, but simple suggestions based on what is percolating over here at our place.
Suggestion 1: Throw out all the expectations you had.
Sometimes your worst enemy when approaching something can be unreal expectations- and this is coming from a serial Hallmark enthusiast. I find that I get utterly frustrated when things don't go as "planned." But some of the best plans are actually unplanned.
Take a lesson I learned last summer…
Suggestion 2: Don't compare your day/week/month/season to anyone else.
This one is a true struggle for me. It's not just social-media, it's everything. Should my kids be in camp? Are they supposed to be eating Popsicles 4 times a day? Should they go see the new movie in the Theater? The neighbors just went on a family bike ride through 4 different state parks… we could try….
Go your own way. Your family is unique. And has its own needs and wants. Don't worry about what everyone else is doing this summer. Gather ideas,"like" people's photos, but don't get down in the dumps because you aren't keeping up with the Joneses. NO one is, really.
Suggestion 3: Stay focused but flexible.
Similarly to suggestion 1, it's good to have ideas- but helpful to be open to new ones. Kids absolutely thrive on structure- some more than others. And I am certainly not suggesting you just coast through Summer like a California surfer… but it's also the time of year to push dinner back an hour or two if there's some serious pool fun going on. Or bust out the pillows and blankets for a movie day ( yes- a whole day!) if everyone is cranky… which leads me to #4…
Suggestion 4: Take breaks within your break. Seriously.
Remember that distance makes the heart grow fonder? Well, that's pretty "tried-and-true"… and the same can be for a family that is suddenly spending loads of time together. The way we have survived the past couple days is by a QUIET HOUR. In separate places. They need it. I NEED IT. I'm catching up on laundry, doing a 15 minute workout video, writing! or even catching some ZZZZ's myself… and it's just 60 minutes. But it's a glorious time to reboot. For everyone.
Suggestion 5: Love 'em while you got 'em.
I'm not going to hit you with statistics of how you only have 17 summers with your kids before they're off and gone… but I will leave you with this thought. I fell asleep the other night thinking about how my girls are getting to the ages ( almost 5,7 & 9) where for much of the day, I find myself needed less and less. They can fix their own breakfast now, dress themselves, reach things, brush hair, play games, even swim at the pool. But although they don't always need me… they still want me. I know that this will someday change, and for my oldest, I fear it is coming sooner than I'd like. So amidst the chaos and calamities, flaws and failures of my mothering- somehow, they are still reaching out. For my hand, for my help, for my heart.
And I'll take it.
So maybe the differences between painful limbs and pains in life aren't all that far apart.
Try leaning in…
Happy Summer, friends.