You know what I did the other day?
I cleaned out my closet.
Nothing glamorous.
Nothing exciting.
But it was shockingly reviving.
Like a extra shot of espresso in my otherwise already milky, sugary version of daily coffee.
And why was it was so refreshing?
Because I let go.
Like REALLY let GO.
I have always wanted a fun girl's night with lots of champagne, preferably an 80's montage and the sound advice of Samantha, Charlotte and Miranda to help me discern what should stay and what should go.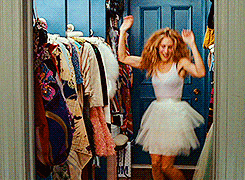 But I gave up on that Sex In The City dream a while ago… and have been putting off a real good detox.
I suppose I've been convincing myself that my post-3-children new image would eventually squeeze back into my pre-3-children "former me" attire.
Ha.
Not so much.
So today I did it.
I played my own 80's montage ( quite loudly, I must add) and steadily sipped my extra hot coffee and tossed things to the side.
And it felt GOOD.
For my soul.
Spring is awesome.
It brings beauty.
It brings warmth.
It brings clarity.
It brings new life.
But it doesn't have to only be an environmental change.
The change can be within you.
Clear out the cobwebs, toss aside the negativity.
Replace it with sunshine.
Get rid of things that don't raise you or OTHERS UP.
I've been working on a little something called "Mend or Mold."
I'll explain more about it a minute, but first- an example…
Quinn woke me up from a dead sleep the other night and I begrudgingly helped her find her teddy and turned on her nightlight, etc. As I returned to the room, I frantically fluffed and folded back those sheets as if to make room in our bed for my freshly flown wings straight from Heaven.
Now folks, I share this with you, and attempt to paint such a vivid picture – not you impress you with my incredibly skillful Hollywood- bound acting abilities.
Or to even simply highlight what a true saint I am…( hardly!)
But rather to add that, believe it or not, I actually practiced some self control that night. Amidst my frustration that I was NOT sleeping and my husband was sound asleep the whole time, I choose NOT to say something about it.
I could've punctuated the scenario with a crass, not really whispering, "You're welcome!" Or "Phew, glad THAT is fixed…".
But I didn't.
I chose to MEND.
By my lack of utterance.
Words are powerful things. Especially the ones that stay in our hearts, poisoning our passion, productivity, and even being passed on to the people around us.
Words can lift up or tear down.
Our choice.
You know what's easy?
Being mean. And cynical, and full of judgment and negativity.
On the other hand- what's hard?
Peace, patience, kindness, gentleness , and positivity.
Working on this house together with my husband has been completely eye opening.
It has shed light on the beautiful bones this house has at its very core- and it's been a joy to doctor it to it's full potential. I've loved working on projects with Adam- hand in hand- seeing the results of our hard work come to life before my eyes. Give me a paint brush, and I'm one happy girl.
But you know what else came to light?
That I'm a giant baby when it comes to waiting for things that are out of my control.
I revealed a bit ago the joy of my new basement craft room.
It was a LONG process- and my heart sings now.

Along the process, however, I found myself often "singing" to a different tune.
My husband would disappear for hours on end- blaring his power tools -shaking and rattling the house and all its foundation .
One day, he was down there so long and all I heard was the screeching of his skill saw and the steady pounding of his hammer to the loud beat of classic country- I was 100% convinced he was building an ark. He then emerged covered in sawdust from head to toe and sporting a proud smile across his face.
I naturally imagined what AMAZINGNESS I would behold as the girls and I scurried past him, barreling down the basement steps.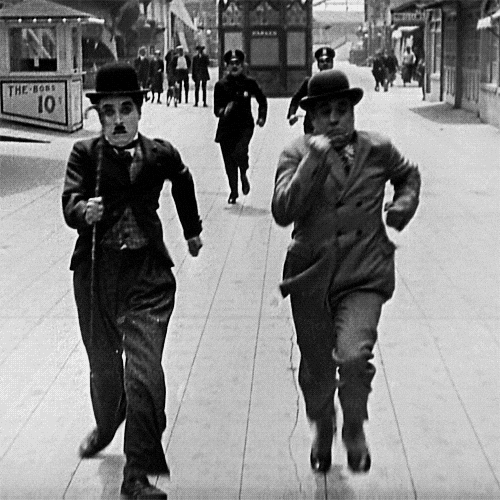 And I saw no change. No joke.
But in hindsight, I was only looking on the surface. And to that extent, the view was pretty sparse.
Enter Nancy Negativity to the party. And boy, she's a hoot.
Encouraging me to constantly question the work being done, and when all
else fails-just voice a little comment unveiling my disappointment.
This, my friends, is MOLD.
Not mending.
Spreading slowly, and often times in the dark corners of my home & heart.
It starts with a single negative word, and before you know, it has taken over.
I try to picture those hard-working mice from Cinderella, mustering all their energy, effort and ingenuity to mend. They are stitching away,  binding happiness and harmony all while humming.
There's so much work that must be done to the foundation. Of our homes. And our hearts.
As much as it kills me, I just can't go to Homegoods and decorate studded walls and copper pipes.
Work must be done first. The messy, mold – killing, sawdusty, basement kind.
And that takes time. And I can't always SEE the progress everyday.
In a world of FOMO, and INSTA- everything- our waiting muscles are layered with lethargy. We honestly NEVER pause.
So friends, it WILL be an uphill battle if  we start using them again – but it will be worth it. We could also use the prolongued waiting time to put on our big boy/ girl positivity pants. One leg at a time. Oooo. Those are tiggghhhtttt. Might have to do the tight jeans dance…..
Contrary to what we may think and feel during this pause in our lives- the world has not come to a halt. Things ARE happening. All around. Above & below.
Growth is occurring, and often in places we don't see or expect. This is where FAITH comes in…
And if we practice this little exercise of Mend or Mold– a few moments here and there, we might just wake up one day- and the walls are up, the pipes are working, the mold has disappeared and it's time to decorate.
Look around, friends.
While we were amidst Winter hustling and bustling, or even waiting patiently (good for YOU!!), there were awesome things being accomplished.
In the cold, in the dark, in the deep, in the quiet.
We couldn't see it for months and months, and we felt like change would never occur. Some days it felt like the darkness and cold was never ending.
But Spring HAS come.
And of that, I am 100 % positive.