ALOHA!!!
Did you know that the Hawaiian word, Aloha, means both "Hello" and "Goodbye"? I'd like to say I've known this for a long time, but alas, I took notes from Sandra Bullock talking to the Hawaiian contestant in Miss Congeniality.
It made me think, though. I love the connection between the two phrases. Hello & goodbye, goodbye & hello… all one thing.
My mom is always reminding me that there are seasons within life. That some are tougher than others, and some are more joyous. Some seasons we want to hold onto forever. Others we hope we say goodbye to sooner rather than later.  But each one does eventually change into something…something else…something new.
I find this to be a pretty healthy outlook.
Are you singing Semisonic? I am…:O)
Goodbye Kindergarten! Goodbye Preschool! Hello Summer!
8 weeks…coming at me. What to do?
This is me on the first day of Summer vacation with my kids- full of ideas and plans, and LOTS of energy-
And this is usually me by the last day…
Since next week marks the beginning of the time when I'll  have all the kiddies home from school, I decided to consult a professional on what to do during my summer days.
I Googled.
I found a list of simple things to do. 101 of them in fact. Do take a look…
https://www.care.com/c/stories/3331/101-fun-things-to-do-with-kids-this-summer/
Now, there is certainly nothing wrong with this list. In fact, I'm grateful someone else took the time to compile a very extensive grouping of summer activities. I will be pulling from these fun, festive suggestions.
But I happened to notice a few items missing-
Therefore, I would like to add to that list.
#102: Don't kill your children.
#103: Keep your children from killing your other children.( or strangers)
#104: Drink a pot of coffee before your children wake up so you can survive the day.
#105: Teach your children how to sing through the bad days. * It worked for Mary Poppins*
#106: Smile a lot.
#107: Stay alive.
Now, I'm sure I could think of a few more. But you get the gist. I am not against outings and adventures. In fact- I am usually the one spearheading these things, and dragging other crazy moms with me. But I am also that mom crying in the closet a few hours later- swearing I will never take my children out in public again.
So- I'm going to try something new this Summer.
Here is my haiku:
STAY
UWAY from
MANIACS &
MAYHEM with
EXCURSIONS & just
RELAX
From an earlier post- KISS! ( Keep It Simple Stupid)
I really do want to encourage you to embrace Summer for its original purpose. A BREAK. A break from routines and ruts. A break from carpool and homework, and schedules that were impossible to keep.
It's okay to do LESS THAN A BILLION THINGS.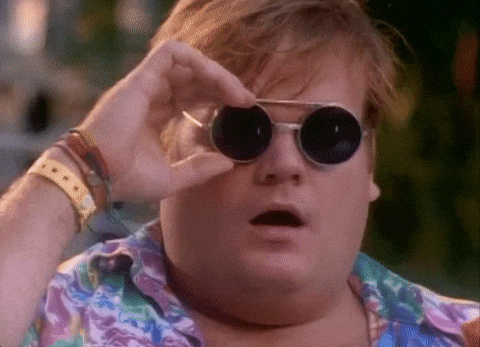 When you hear, "Live Life to it's Fullest"…I'm pretty sure it doesn't mean FILL each day FULL to the brim with stuff. I'd like to think it means more about living in the moment.
So eat more cake. Make more mudpies. Get your hair wet at the pool.
Life isn't scripted. It's a bit more of an improv.
You just may find that your best Summer moments were those you didn't plan.
Try to enjoy the Season…:O) Its beginning, and up the very end.
ALOHA!!!