My family and I just watched the new Jungle Book by Disney put out in theaters recently. I have to say- well done! The graphics were intense and incredibly realistic, and the story- stayed true to the original written form. I love when books turned movies do that!
A highlight of the movie, for me, was familiarizing myself with the great songs from long ago. I found myself singing Baloo's famous, "Bare Nessesities," all weekend long. It poked at my curiosity to actually look up the lyrics- as it has me sold on the title alone.
The song begins and ends with this…
"Look for the bare necessities
The simple bare necessities
Forget about your worries and your strife
And don't spend your time lookin' around
For something you want that can't be found
When you find out you can live without it
And go along not thinkin' about it
I'll tell you something true
The bare necessities of life will come to you"
Original song written by Tony Bennett
Read more: Soundtrack Artists – The Bare Necessities Lyrics | MetroLyrics
I LOVE THIS!!
Thank you, Tony, ( & Baloo) for weighing in on a pertinent topic!
Question: Do you think you have A LOT on your plate?
Second question: WHO put all that on your plate?
If there is ANY slight, eensy, teensy, weensy chance that you might have answered YOU, then continue reading.
If you answered someone else, then go ahead and slap them in the face.
Just kidding. Keep reading, too. You need it. You just contemplated slapping someone.
As a stay at home mom, there is an innate need to fill my days with stuff. What kind of stuff, you ask?
Well, things that make me look and feel like I'm doing my children, and therefore the world( of course) a great service.
But there is huge flaw in this mindset. I can't do it all. Not because I lack the skills, time or monetary purse to fund such endeavors. It simple comes down to necessity.
Why do we run and sign up for every opportunity to "help out"? I REEEEAAALLYY want to say it's because the human race is the extremely generous and cannot sleep without giving 100% to each other. Sadly, this is false.
I believe we are trying simply too hard to fill our days. And with what?
If you are sitting in a room full of people, and a clipboard goes around asking for volunteers for ____ ( fill in the blank), a daunting number of these anonymous individuals will sign up. And not necessarily because they want to help. Admit it: it just "looks good" when we try. But here's a memo: trying doesn't always cut it.
Statistically, the numbers drop as an event gets closer, and as the leader reaches out to the numerous once-cheerful helpers. Somehow life has gotten in the way. And that IS the simple truth.
Now, what does this all have to do with YOU?
YOU do not have to fill your minutes, hours, days and years with STUFF.
YOU, despite your natural inclination, are not being judged on how "much" you accomplish in a day's time. I'd like to believe it is more about quality, and HOW you spend your time.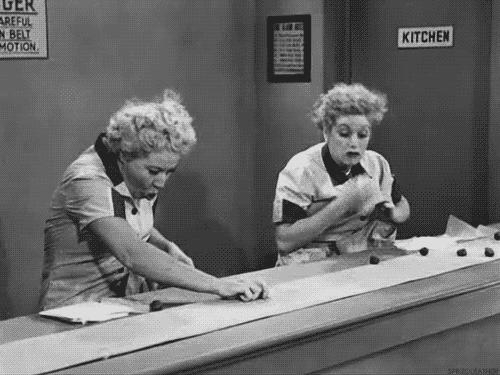 If you have done ONE thing, and done it well, I think you should be extremely proud.
Do you remember the slogan, " KISS: Keep It Simple, Stupid?" I do. It was written on a huge computer banner in one of my high school Math classes. According to Wikapedia, it was a design principal noted by the U.S. Navy in 1960.
"The KISS principal states that most systems work best if they are kept simple rather than made complicated:therefore simplicity should be a key goal in design and unnecessary complexity should be avoided."
If only I could live out this principal. Apparently- I tend to choose "unnecessary complexity."
A quick personal example:
My oldest daughter is in Kindergarten. As some of you might know, this was my exact life's profession in my pre-childbearing years. Kindergarten was my everything.
When Autumn went off to school this Fall, I jumped right in, and despite my better judgement, signed up for EVERYTHING. I thought it might help me be the best "Kindergarten mom" I could possibly be.
Spoiler alert- I was wrong.
The other day, the teacher reached out to me, ( slightly assuming I'm available at the last minute, or wait… I think I told her that I am…), and asked if I wanted to help the class make ant hats.
I, or course, agreed immediately, and turned an already tightly packed day into a full fledged frenzy. Eek. Begin the face slapping.
I'll spare you the long winded details, but I'll paint this image-
While I was busy stapling and gluing ant thoraxes and abdomens, my darling Quinn ( age 2 turning newborn, in her behaviors recently) has decided to pitch her socks and shoes,  un-click her stroller brake, shimmy down the hallway behind me( while STILL strapped in, somehow), steadily crushing goldfish crackers and destroying any and every piece of beautiful wall art created by the young learners I was trying to aid.
In hindsight- I really shouldn't have gone to help. I KNOW what Quinn is capable of. She is the biggest handful of a child on the planet. Honestly, she is. And I love her. But she's a hot mess.
Why on earth did I think she was going to act any differently for this one time? Didn't she get the extreme importance of my volunteering and my stay-at-home-mom self worth?
She did not, and chances are- neither will your children, or even other people in your life.
My TRYING wasn't exactly enough. Certainly no brownie points awarded.  I'm not saying the teacher wasn't grateful. Quite the contrary-I received a very sweet email thanking me later that day. But what I figured I'd read was, "Thank you for coming, but please don't come back…"
I am almost 100% sure that the chaos I ensued on her, and sadly the other children- as they received their tattered art work courtesy of Quinny Poo, far outweighed the "helpfulness" of my being there.
Lesson learned. And one solid point for the hubby. ( He MAY have warned me the day would go this way.)
I URGE you, please don't follow in my footsteps.
If you manage to wake up, dress yourself, and care for those around you- you are accomplishing A LOT. More than you know. Autumn may remember that I came to school that day, and she may even ask me to do it again. But she will not determine how much she loves me, or what kind of a mother I am if I take a step back and politely decline the invitation.
I'm hoping it makes me a smarter, more loving, more well-balanced mom.
Knowing your limitations is a huge step in the right direction. The direction that seems to lead to a happier, uncomplicated life. And I dare to say, we CAN certainly do with a few less "worries & strife" to juggle.
I encourage you all to dial down your habitual  "Yes" every once in a while; at least to anything that's not a bare necessity.  You won't let anyone down, or do anyone a disservice. You will be doing yourself a favor. And you are worth that. Now, that's something to check off on a list!
I bet you will actually enjoy the freedom, peace, and simplicity it brings. You might even have a minute to just breath and take in the scenery.
And who can say "NO" to that?
BONUS!!!!!!
The directions to the SIMPLE PAPER (!)WREATH
1.) I started with a 14 inch round thick Styrofoam wreath form( you could do 12 inch, too) and a bunch of packing paper from a neighbor's Amazon delivery! Perfect! I cut 1 inch wide strips the length of the paper.
2.) I then twisted each strand of paper top to bottom.
3.) I hot glued the beginning of the strand to the Styrofoam, ( be CAREFUL with the glue!) and wrapped the twisted paper around and around, then fasted the end with more hot glue. I began the next strand where I left off.
4.) After wrapping what I thought was enough, I realized I needed a bunch more. Again, a super plus for the packing paper- there's so much of it!
5.) I cut more strips and wrapped away.
6.) I added some adorable paper flowers ( available at your local craft store.)
I could not be more pleased with the end result. :O)
I hope you can create something simple, too! Cheers!!