"As far as the laws of mathematics refer to reality, they are not certain, and as far as they are certain, they do not refer to reality."
-Albert Einstein
"Mathematics is written for mathematicians."
– Nicolaus Copernicus
1, 2,3, 4, 5, 6, 7, 50+, 
No, these are not the next winning lotto numbers- although- heck, I might try 'em!
These are simple numbers pertaining to my wonderfully chaotic life:
1–beautiful, loving Heavenly Father keeping me centered and alive
2 – times a week that I wash, blow-dry& straighten my hair & put on make up
3– times I've fallen down our front steps.  Walk much?
4–  books I've read since becoming a mother 6 years ago … Eeek!
5-seconds it takes my 3 little blessings to destroy the house
6-minutes it actually takes to unload the dishwasher… Then whhhyyyyy do I dread it so much??😆
7– years it took my husband to propose 😬
50+ letters of rejection from editors & literary agents
Ouch. The last one stings a little. Almost a tie with the 7 years thing… I mean, come on! Really??
Back to the writing…
Fun fact?
I've never shared that number before ( with anyone outside my little family circle).
Ever.
Just checking, are we in the trust tree? With the nest…?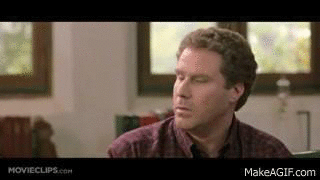 Still with me? No judgement, remember?
Okay. I'll continue.
Most people don't even know I write & submit. Why didn't I share this part of me long ago? Numbers. I knew the statistics of a first time writer "making it big" in the publishing world. I knew the odds were against me. And I did not want to be judged: for all my failures. 50+to be exact.  I'd rather be known for all my achievements! (Did I mention I make beautiful wreaths?????)
But it occurred to me that there were most certainly people out there who have failed at something at some point. And there are those who brushed themselves off & rose above it.
Since then, I opted to view it as 50+ times I chose NOT to give up.
I like to picture 2 different dinner parties going on- 1 next door to the other.
At the first, people gathered , engaged in serious conversations involving their latest and greatest feats of accomplishments, each 1 more determined than the other to outshine and one up the guests. There is a lot of sweating. 
At the second home, a loud rally, popping with stories of recent screw-ups, epic blunders, and famous face-plants- erupting with waves of laughter and high fives. There is even more sweating, but the good kind.
In my ever advancing adventure to redefine reality- I chose the latter shindig. Anyone with me?
So it is with those brave "goofed" souls in mind, that I share; slightly timid- but with a new sense of pride.
And now I'm writing more than ever.
Why? Because it's who I am. I am a writer.
I did try to stop once- after a pretty big "no" came waffling in. It hurt. A lot. I decided to take a break. So I stuck my journal deep down in a box and shoved it way up in the closet. Did it work? Ha- I just scribbled notes & ideas on the back of shopping receipts & school flyers. And then, in response to a quiet voice, I started this blog.
Shortly after, in reaction to a beyond unforeseen tragedy, I poured my heart out into this newfangled virtual journal. And the response was immense. No judgment. No rejection letters. Rather- I was showered with affirmation and encouragement. Statements were made that truly touched my soul.
With that, I gained an even clearer perspective: it's not about what happens to ME when I write- it's about what could happen to OTHERS. If I can help someone, affect a life- somehow through my words, then I have paid it forward.
You see we each have gifts. And this is mine. It doesn't always come in the splendidly wrapped package we expect or hope for. Sometimes it's even disguised. But, once you accept it, it's completely up to you & me what we do with it. Do we open it up & set it free? Or sit in the corner hugging it like toddler yelling, "Mine" at everyone who wants to take a peek?
If I'm insecure & anxious about acceptance or wait for a standing ovation every time I present myself- then I'll never share or unfasten. But recently I've found the more I'm willing to quiet my own heart, strip down & bare-the more joy & warmth I feel from those around me.
So if you are feeling something inside, a calling of sorts- answer it. Please. The world needs you. And don't worry about being perfect or flawless: it's very boring and (psssst)- there's no such thing.
On the flip side, if you are amidst something, and the road looks long & hard, and you're feeling like you want to quit- don't. Too many people give up right before something great happens. No one said Life would be easy.
"The darkest hour is just before the dawn."
-Ancient Proverb
So please, don't give up on your Dawn.
It's coming: it always does.
I leave you with this happy equation:
1 hurting world + 1 inspired individual who fights to make a change DOES= a beautiful story 2 tell.
And that folks, is just simple Math. 😉
Until next time… Adieu!