Have you ever been a part of a surprise?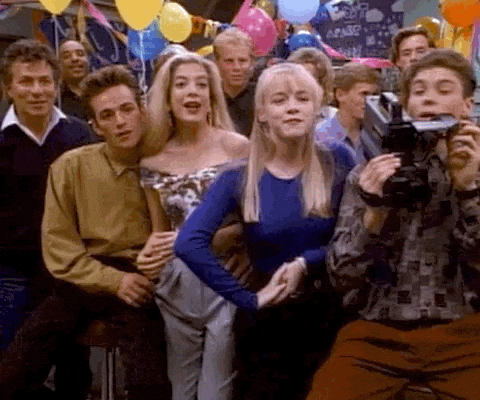 A party, get together or even a gift? It's such an interesting part to play- whether you are the decoy, the distraction, the planner, or the recipient. There's always more than meets the eye, and the hope is that all goes off without a hitch. But sometimes that's not quite the case…
My poor husband. While we were dating, we had a standing Wednesday night date. Come Heck or high water, we made this date happen. It was a mid-week, dedicated expression of young love and how committed we were to overcoming the distance. ( about an hour between our locations in VA & MD)
One Wednesday afternoon, on my ride home from teaching, I received a phone call from my significant other, breaking our date.
Enter Monica pout.
No, a little Monica anger.
Nope, I am now recalling I was flat out furious.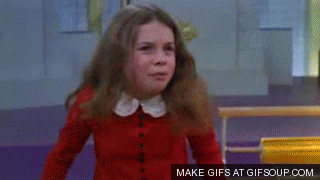 Where was his commitment and dedication? Didn't he understand the incredible weight riding on that weekly date? It basically held us together. Like glue. Gorilla glue. A bandaid, even.
He was ripping off the metaphorical bandaid.
And it hurt.
And boy, did I chew him out for breaking that date. For over an hour.
He was very quiet on the phone and just kind of took the punches. I think that was making it worse. Although a time or two, I remember him asking me gently to please trust him.
Well, folks, approximately one month later- clarity, dedication and commitment came.
In the form of a beautiful diamond ring.
That sweet boy had canceled our date to drive up to Philadelphia and have dinner with my parents. And ultimately, ask for my hand in marriage.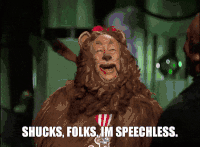 I apologize weekly for the hard time I gave him. But before you go feeling too bad for hubby… it's really only fair that I mention this is the same "funny guy" who two years prior -asked for my ring size, blindfolded me for the car ride, and pulled up to a bowling alley only to gift me with a personalized bowling ball.
Surprise!
Just. Sayin'.
Now, on to present day.
Easter Monday.
Last week was Spring Break- and even though we were restricted to staying home, I took the girls on a bit of a journey anyway.
We walked next to Jesus, celebrating and waving Palms.
We turned tables with him, angry, in the Temple.
We watched as Judas betrayed-chosing money over loyalty.
We were humbled as He washed the dirt and day off our feet.
We broke bread and drank wine with Him.
He told us He would be leaving soon, that it was part of a plan.
We prayed with Him in the Garden.
We fell asleep and woke to soldiers taking Him away.
And He said nothing to escape it.
He only told us to TRUST Him.
He was mocked, scourged, beaten and accused.
He stayed silent.
Then He was nailed.
And He breathed His last breath.
Why?
For them. For us.
The girls and I sank deep into the honest thoughts and actions of those disciples. His closest friends.
How forlorn they must have been. How confused, and utterly hopeless they must have felt.
They didn't know there was more.
But we do.
We have Hope.
We know that the "Good" in Good Friday was there indeed, amidst the pain and suffering.
But His closest friends only saw death.
What happened 3 days later brought more life and light into this world than death and darkness could EVER try to hide.
And that same HOPE is still with us today.
Each and every moment. Especially now.
Speaking from someone who dreads taking down the decorations and drowning in the post-holiday blahs… I truly believe this year is different.
The message of Easter did not get lost among my perfectly positioned pastels and pastries.
Those things weren't around this time.
What was: a clear, dedicated, committed act of love.
And I felt it deeper in my heart than in any past Easter. ( and I'm a PK- so I've had my fair share of triumphant trumpets, layers of Lavenders and Lilles as well as epic egg hunts.
Maybe it was because my heart was desperate for a sign: a positive promise to overthrow the negative news.
Or maybe I have finally learned that brick and mortar buildings, dozens of decorations and matching outfits do not an Easter make. It isn't something that can be taken down and put back up every year.
It's more.
It's a promise kept. A sustaining feeling that can brighten the darkest of days, the most somber of circumstances.
If we let it.
Today can be the FIRST day of a season, a year, a life … full of Hope.
So, after you toss out the colored eggs, package up the bunnies, baskets and banners- resist the temptation to be sad. You won't need them where you're headed.
*My adaptation of a selection from The Grinch Who Stole Christmas*
"They're just waking up! I know just what they'll do!
Their mouths will hang open a minute or two
Then the FRIENDS AND THIER FAMILIES will all cry boo-hoo!
That's a noise," grinned THE DARK, "that I simply must hear!"
He paused, and THE DARK put a hand to his ear.
And he did hear a sound rising INSIDE THE HOME
It started in low, then started to ROAM.
But this sound wasn't sad!
Why, this sound sounded glad!
Every FRIEND AND THIER FAMILY, the tall and the small,
Was singing without any presents at all!
He hadn't stopped EASTER from coming! It came!
Somehow or other, it came just the same!
And THE DARK, with his DARKNESS- JUST WATCHING THE GLOW,
Stood puzzling and puzzling. "How could it be so?
It came without ribbons! It came without tags!
It came without packages, boxes, or bags!"
He puzzled and puzzled till his puzzler was sore.
Then THE DARK thought of something he hadn't before.
Maybe EASTER he thought, doesn't come from a store.
Maybe EASTER, perhaps, means a little bit more!"
*******************************
I'm no Dr. Seuss, but I gave it a whirl…
What does our future hold?
What will this all bring?
I cannot say exactly.
But I am certain of one thing:
Hope already won.
So push Dark out the door.
Cling to His Love,
And a Life full of More.
I am praying for you, dear friends.